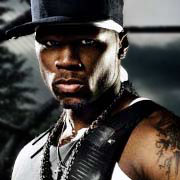 50 Cent may be a real-life gansta in and out of the studio, but actor Samuel Jackson has proven that he's gansta on and off the big screen.
The box-office pulling thespian recently turned down the chance to work with one of his movie icons because the film also stars 50 Cent.
Jackson, who's always been vocal about not wanting to work with unproven actors, adores the work of Irish filmmaker, Jim Sheridan who invited Jackson to be in his new film. When he realized the role was opposite 50 Cent in his movie debut, he changed his mind.

"Hollywood people tend to think that because one is successful in one aspect of entertainment they can bring them into this particular world and make a success out of them," Jackson griped.
"A month or so ago, someone called me about the 50 Cent movie and I'm like, 'What are you calling me for?' I don't even need to read that because that's not something I want to do. I like listening to 50 Cent and I can groove to his music, but I don't want to groove to him on screen, just yet. Maybe if he does five movies and he shows some talent."