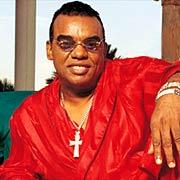 Isley Brothers lead singer Ronald Isley pleaded not guilty Monday to charges of failing to report income earned from performances and royalty payments.

The singer also referred to as "Mr. Big" in several R. Kelly songs, was indicted in October for five years of alleged tax evasion by depositing his dead brother's royalty checks, buying cars for his personal use with money from a business account and paying his band members cash to keep them off the books.

He is charged with five counts of tax evasion and one count of failing to file an income tax return. The 63 year-old Isley was ordered to stand trial March 8. If convicted, he could face up to 26 years in prison.

According to the indictment, the R&B singer avoided paying taxes numerous times in the past three decades and declared bankruptcy after the Internal Revenue Service seized his yacht, cars and other property in 1997.

He was discharged from bankruptcy four years later, but then allegedly did not file tax returns for the years 1997 to 2001 and in 2002 did not sign his return and failed to pay all taxes due.