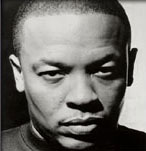 Penned as one of the greatest rap duos of all time Dr. Dre and Snoop Dogg recently said they'll make a "reunion" album together.

Despite the magic of the pairing, evident on classics such as 1992's The Chronic and the Dre-produced Snoop debut, Doggystyle, the superduo haven't worked together in years.

I don't know why," Snoop recently said in an interview with Blender. "You have to talk to Dre. I'd love to be back in the studio with him. We don't hate each other, we love each other.

The Doggfather, who is gearing up for an upcoming international tour, has obviously had the idea on his mind for a while.

"About a year and a half ago, I said to him 'Let's make a record called Break Up To Make Up, just me and you on the whole album, no guest rappers,'" revealed Snoop. "And he didn't want to do it. We need hurry up and do it while people are still interested. I'm with it. What's up, Dre? Where you at?"

According to Dre's label, Aftermath, when Blender contacted Dr. Dre with Snoop's comments, Dre. laughed and replied, "F--k it. Let's do it. Set the date."