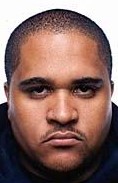 The Inc. CEO, Irv "Gotti" Lorenzo and his brother Christopher Lorenzo have pleaded not guilty to various counts of money laundering. Meanwhile, Gotti's childhood friend, alleged imprisoned drug lord Kenneth "Supreme" McGriff has been formally charged with murder.

After surrendering themselves to federal authorities Wednesday morning, the Gotti brothers pleaded not guilty in a Brooklyn federal court and were released the same afternoon on $1 million bonds. They face up to 20 years in prison on the money laundering charges, while McGriff faces the death penalty for homicide.

As reported yesterday, Gotti is facing federal racketeering and conspiracy charges, drug trafficking and money laundering. Back in April, the Feds attempted to indict Gotti for allegedly funneling money for McGriff through Murder Inc. Gotti has denied those charges, claiming that Island Def Jam provided the intitial startup cash for the label.

The Gottis' defense lawyer said that he felt his clients are guilty only by association and he believes they would be vindicated.

Irv Gotti continues to maintain his innocence in the matter.

"I grew up poor from the streets so I have friends, whatever, like that. So I don't look bad at them for thinking ill things about me," Gotti said while leaving court. "No way, in any way, shape or form have I done anything wrong, except make great music that the people seem to love, and that's all that I'm guilty of."

Gotti founded his label in 1997 and originally named it Murder, Inc., tagging on the phrase "most dangerous record company." In 2004, he dropped the "murder" from the label's name to deflect negative publicity from the investigation.