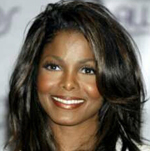 In response to days of gossip following an R&B singer's interview claims, Janet Jackson has publicly denied rumors that she is the mother of an 18 year old.
"I do not have a child and all allegations saying so are false," the 39-year-old entertainment icon said in a statement released to "Access Hollywood."
The terse statement, released Wednesday, was in response to former brother-in-law Young Debarge who claims the brief marriage of Jackson and his brother James DeBarge produced a daughter named Renee currently living with Rebbie Jackson, Janet's eldest sister.

"James and the Jackson family kept everything real close, real tight," Young said in an on-air interview with New York radio station Hot 97 (WQHT).
Young, 28, is currently promoting his debut album.

Jackson and James DeBarge, from the family R&B group DeBarge, were married for three months in 1984, when Jackson herself was 18.

Jackson secretly married Rene Elizondo Jr. in 1991. They separated in 1999. She is now dating Jermaine Dupri.

As of press time, no comment was received from Jackson's publicist.